Young Author Project
---
Writing creatively, learning deeply, raising voices fearlessly.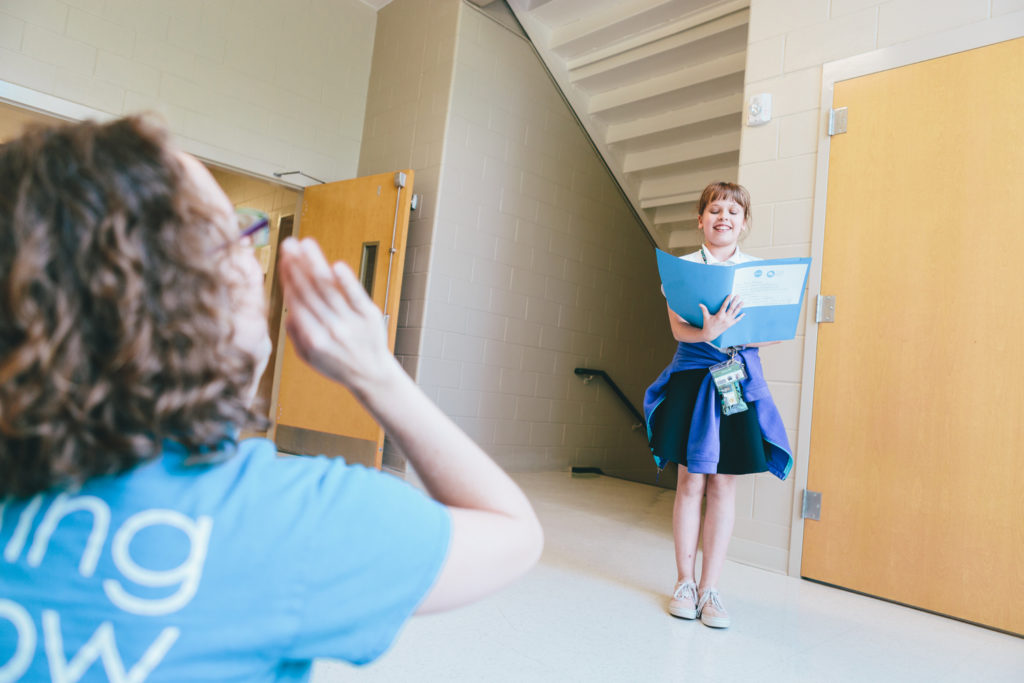 The Young Author Project, Deep's introductory program, engages public middle school students with language and their stories to help them grow as learners, celebrate their lives and communities, and express themselves with skill, confidence, and courage. Youth are selected by a teacher at their school based on demonstrated need, enthusiasm, and dedication. With four key elements, our award-winning program provides a challenging and fun approach to creative writing: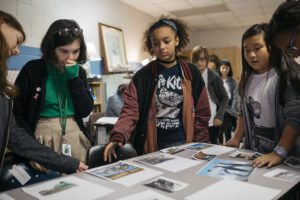 Our writing fellows: enthusiastic, experienced writer-mentors with expertise in and a passion for creative writing.
A project-based learning curriculum with one compelling reason to write—and write well: to become a published author.
A workshop atmosphere that inspires lots of personal mentorship, trust, and sharing.
A pedagogy that encourages young authors to use their lives, families, neighborhoods, and current events as their primary source of inspiration.
Select young authors are chosen by their peers to read their published works at Deep Speaks, the Youth Author Project's end-of-semester book launch and live reading before 550 family members, peers, and community members.
Please reach out to us if you are interested in learning more about our learning curriculum. Current and former writing fellows can access the curriculum here.