Tampa vs. Savannah Youth Poetry Slam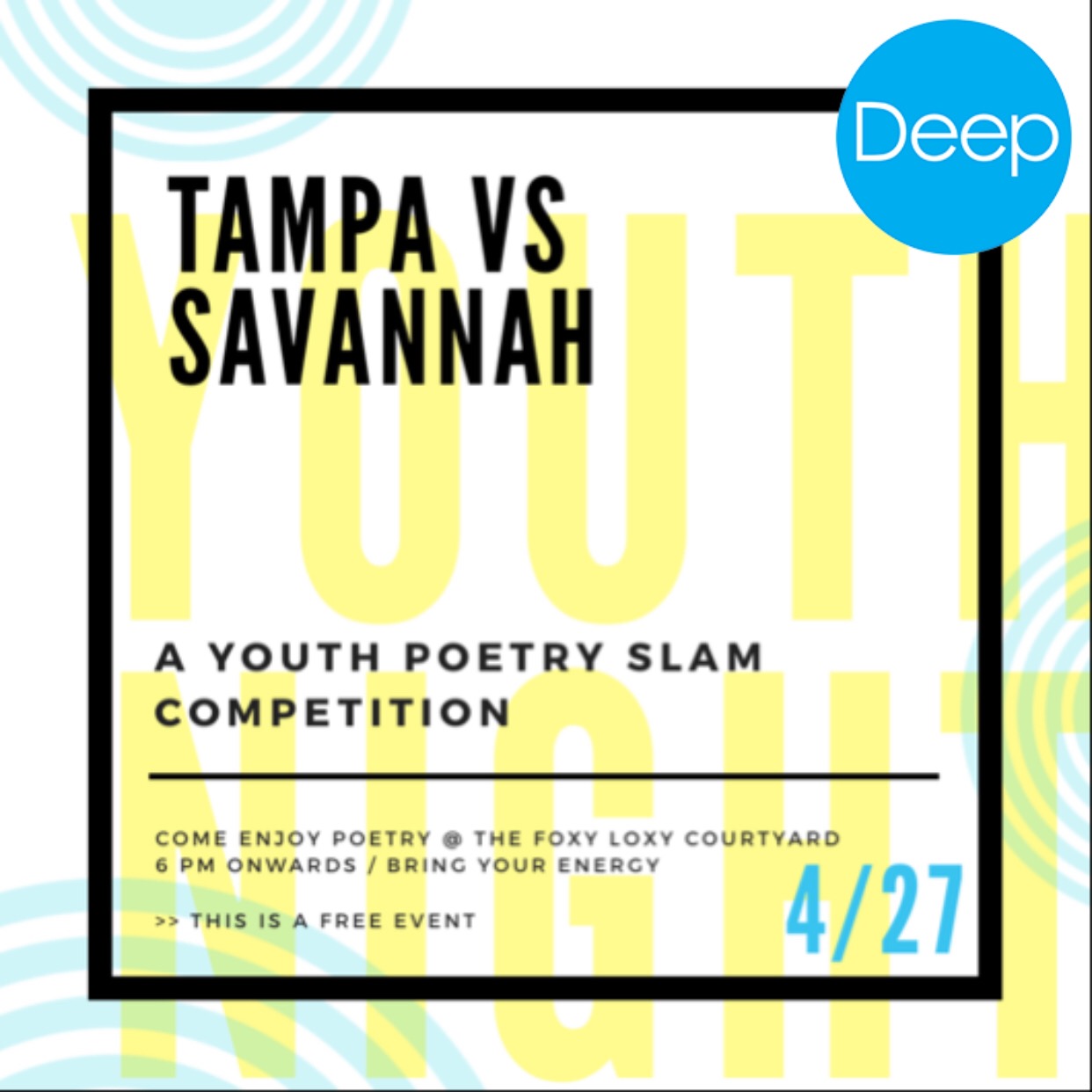 Deep Center & Heard 'Em Say Slam Teams present the Tampa vs. Savannah Youth Poetry Slam!
This event will host an interactive slam poetry competition between two passionate teams of vibrant storytellers as they prepare for the 2019 Brave New Voices competition in Las Vegas, NV.
Get ready for these emerging poets to blow you away with unforgettable performances that will be judged by select members of the audience. You read that right: they will be judged by you.
A short open-mic session will kick off our night in the beautiful courtyard of the Foxy Loxy Cafe, so if you want to touch the mic, don't be late! Sign-up begins at 5:30pm.
See you there!