A competition of fearless storytelling left our young artists with a lesson they'll never forget…
On Saturday, March 11th, the West Side and East Side cohorts met to share epic stories they've been working on to an audience of their peers.
The competition was tough. But it wasn't to see who was better because we believe all of our young artists are titans in their own right. Instead, it was to see who could take their words, passion, and stories, and deliver the most fearless works, tackling personal and societal issues with artistic mastery.
In the end, Madeline Spawn, who delivered a powerful story about her own growth and challenges as a young woman, was named most fearless. But all of our young artists bonded in ways they never could imagine and were reminded of another important fact: Their stories matter. They are enough. And we need leaders and artists like them if we're serious about moving Savannah–and the world–forward.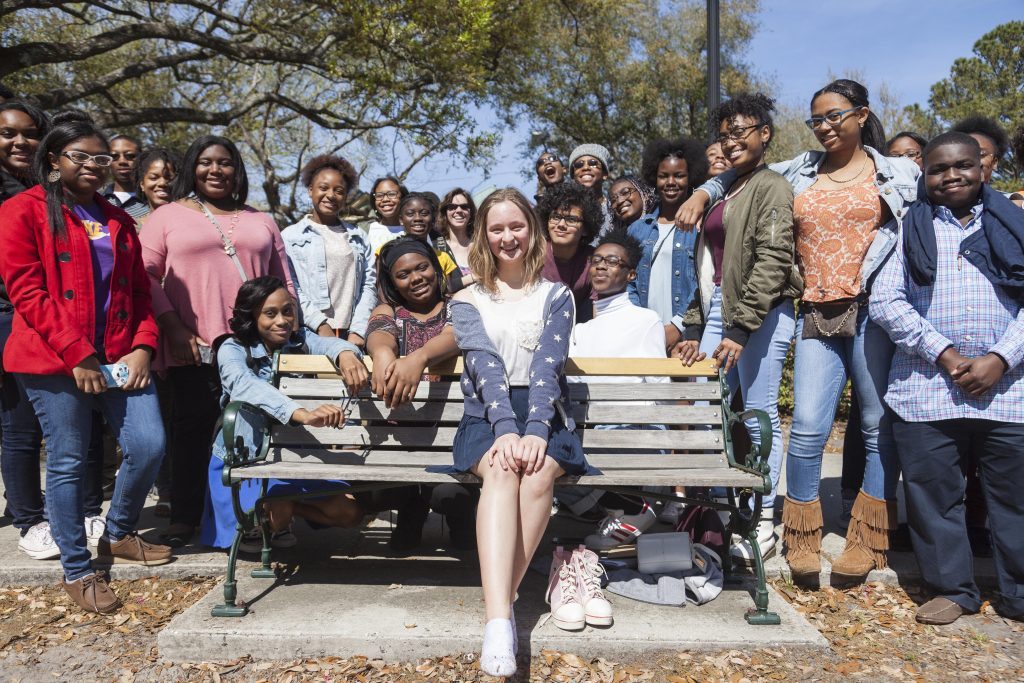 ---
…reminding them their stories matter, they are enough, and that we need them to move Savannah forward.